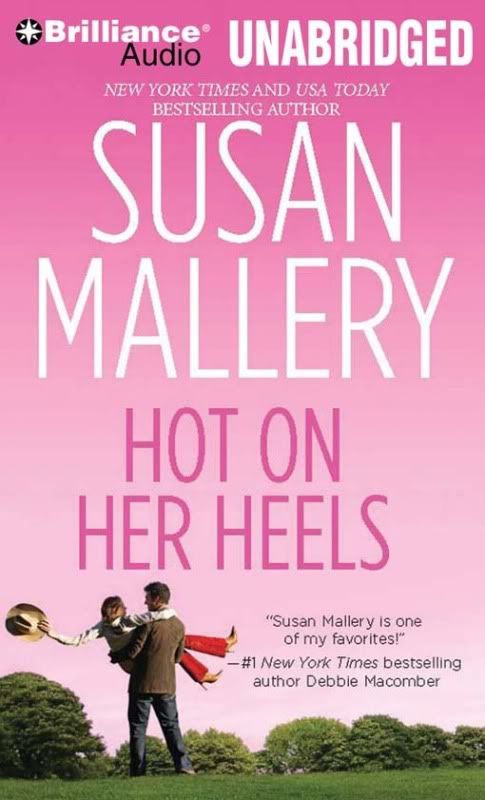 Hot On Her Heels
(The fourth book in the Lone Star Sisters series)
(2009)
A novel by

Susan Mallery

Edition: Unabridged
Read by: Natalie Ross
Publisher: Brilliance Audio
Subject(s): Fiction


Number of parts: 9
Duration: 9 hours, 13 minutes
ISBN: 9781441834805
Release date: Feb 01, 2010
Electronic download
64kbps

Dana Birch vowed never to put herself at the mercy of a powerful man. She became a deputy so that she could take care of herself and protect those she loves. Especially her best friends, the Titan sisters.
Twenty years ago, Garth Duncan swore revenge on Jed Titan for abandoning Garth and his mother. Now he's back to fulfill that promise, even if Jed's daughters get caught in the crosshairs. All that stands between him and his goal is Dana, her gun and a growing passion that can't be denied....